The photo in this post is from July 4th of 2014, so I'm well behind in this post, but the cosmetic part of the window project is finally finished on the first floor, so I'll be posting more information about that project soon.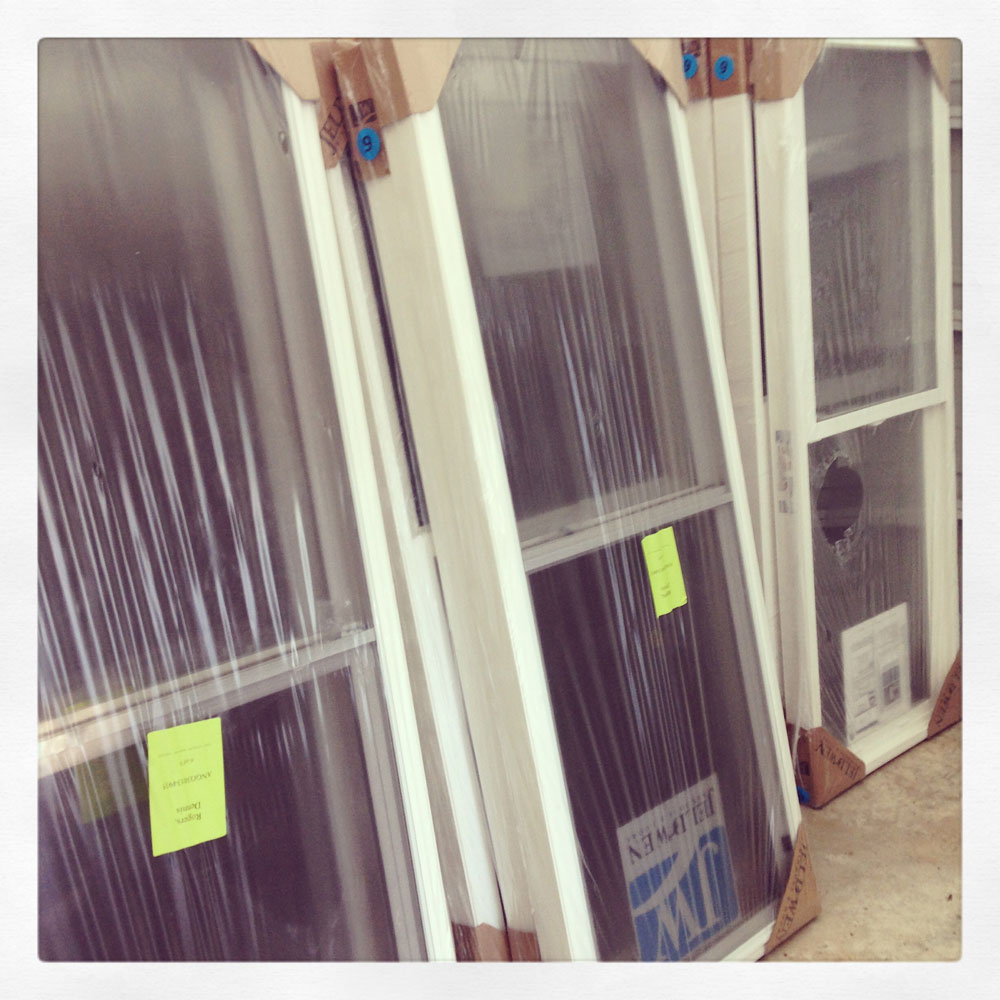 We bought new vinyl windows for all the large windows in the house. There are 9 on the first floor and 7 on the second. The first floor windows are 74 inches tall and the second floor are 71 inches. All are about 28 inches wide. Dad and my brothers and I installed them all in a day.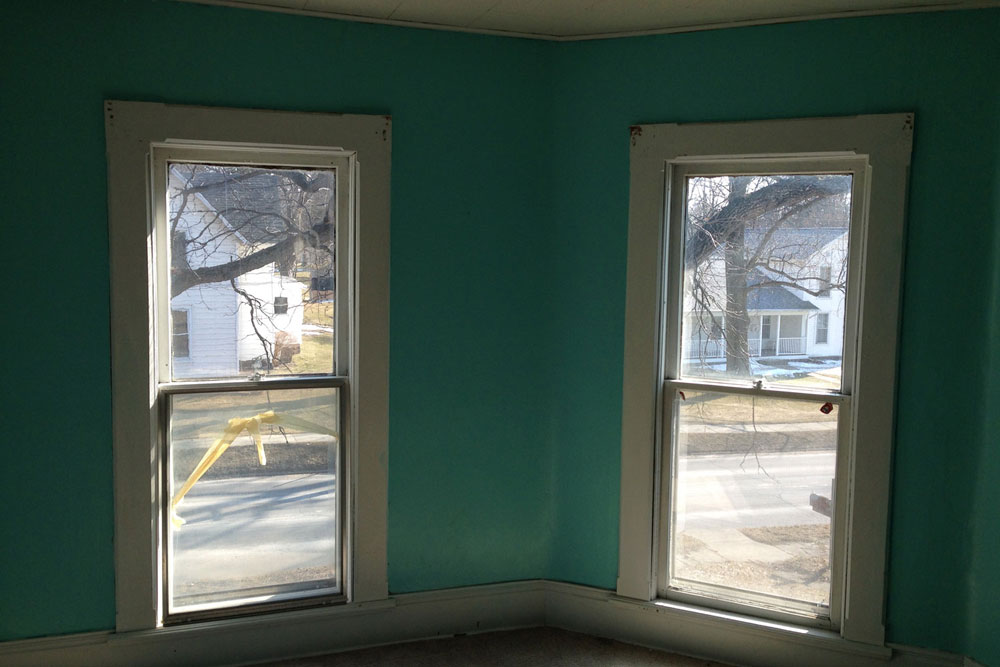 The old windows were probably original to the house. Big wooden things with giant pulley and counterweight deals. Some were missing glass or were cracked, some had broken pulley ropes, and most all had some problem with the screen/storms.
We considered refurbishing them, getting some new glass and sending them to be re-leaded in town, but upon closer inspection we decided they were too drafty and damaged to be worth the investment of time and labor.
In the process of replacing them, I discovered that the "stop" trim was in pretty bad shape, and decided it wouldn't be too difficult to replace. I'll show you how that went later this week.