It's time for a long-overdue update on the gradual progress of this project. Over the past 24 months we've demoed and built all the new walls and headers on both floors. Here are photos of the second floor.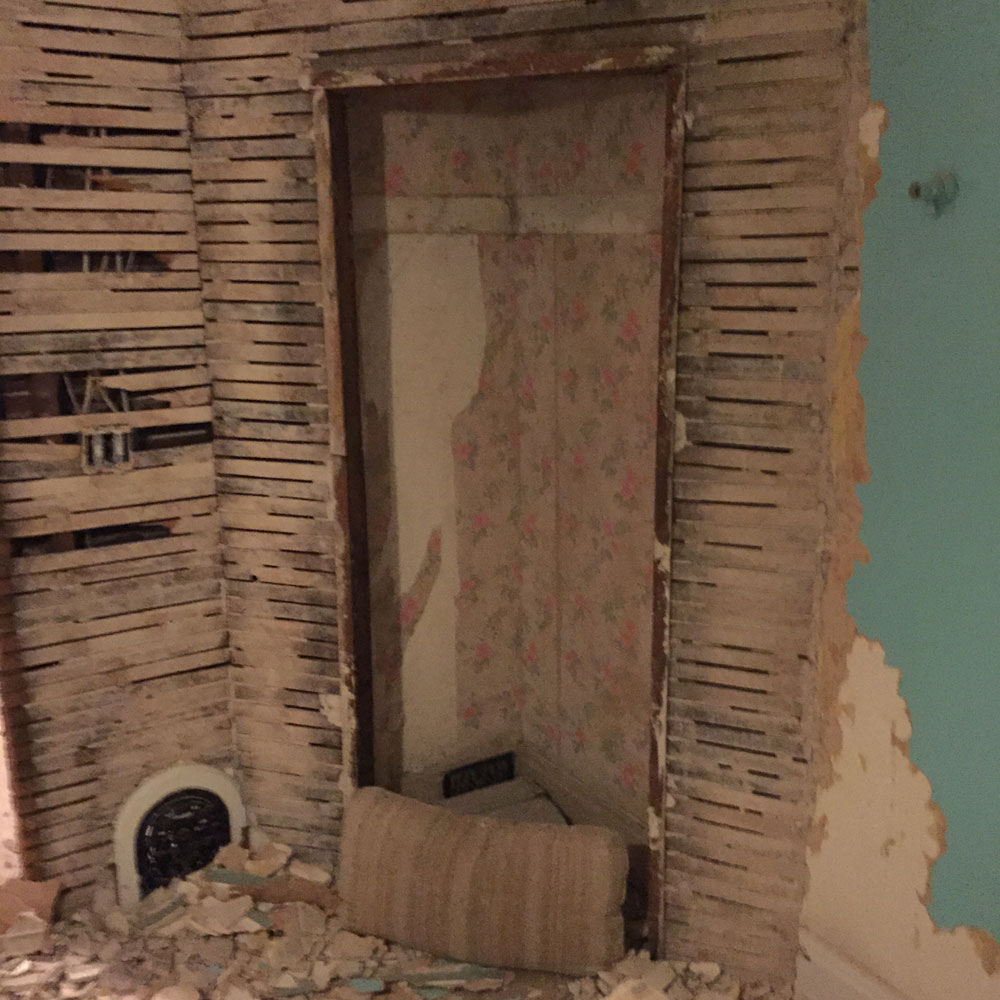 As previously seen, the original master bedroom was octagonal, with these two triangles being used as "closets." Both are gone.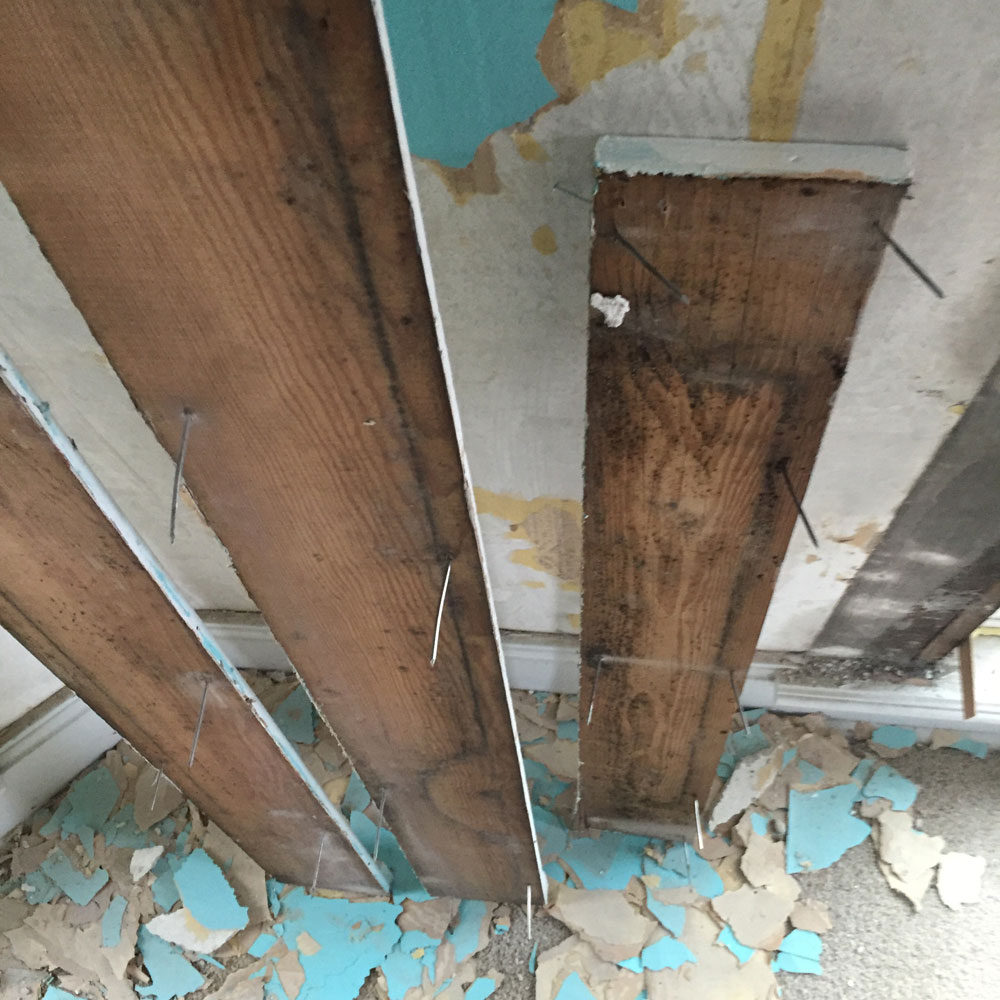 Big trim came off around the baseboard and windows, and all the blue plaster came down off the walls and ceiling in the Master. Most of this demo happened in fall of 2015.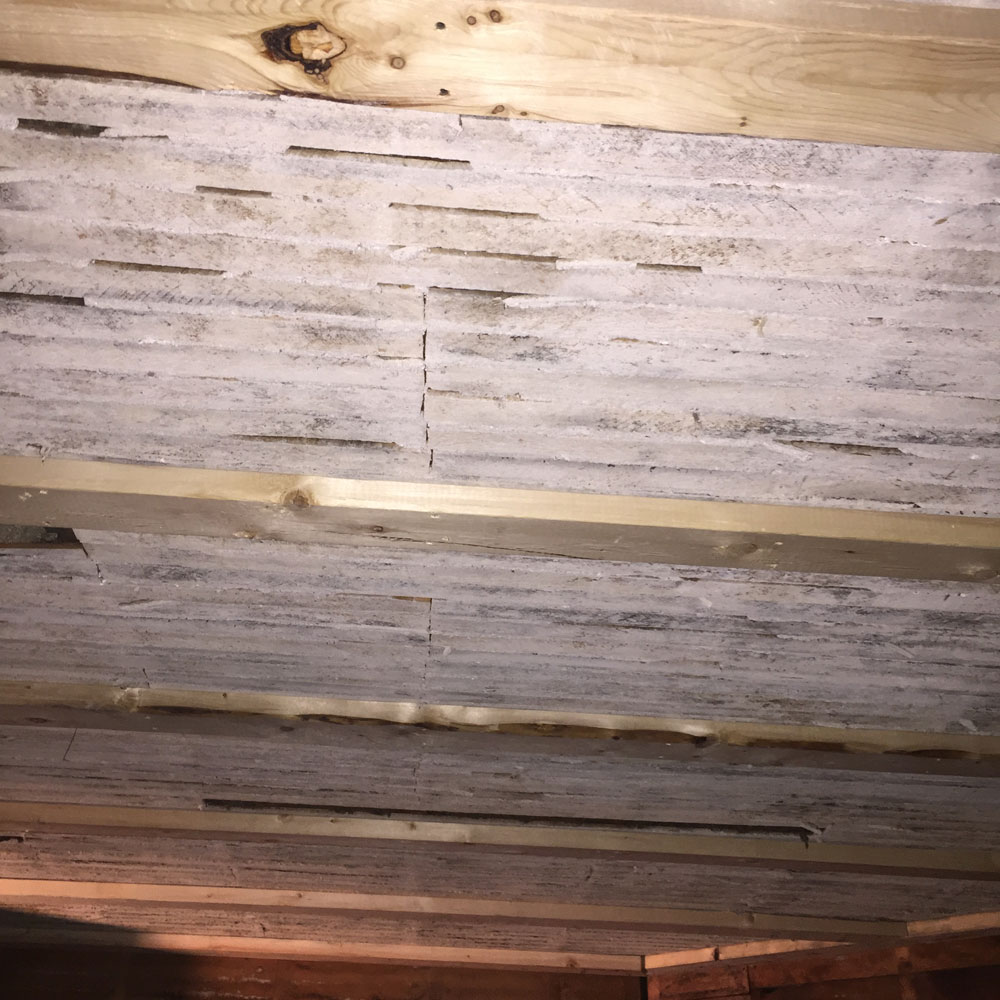 From left to right; studs on the ceiling to attach drywall, Master doorway and wall to the "Landing" bedroom, closet for Landing bedroom from the Master side.
New hallway header where the small bedroom's door used to be.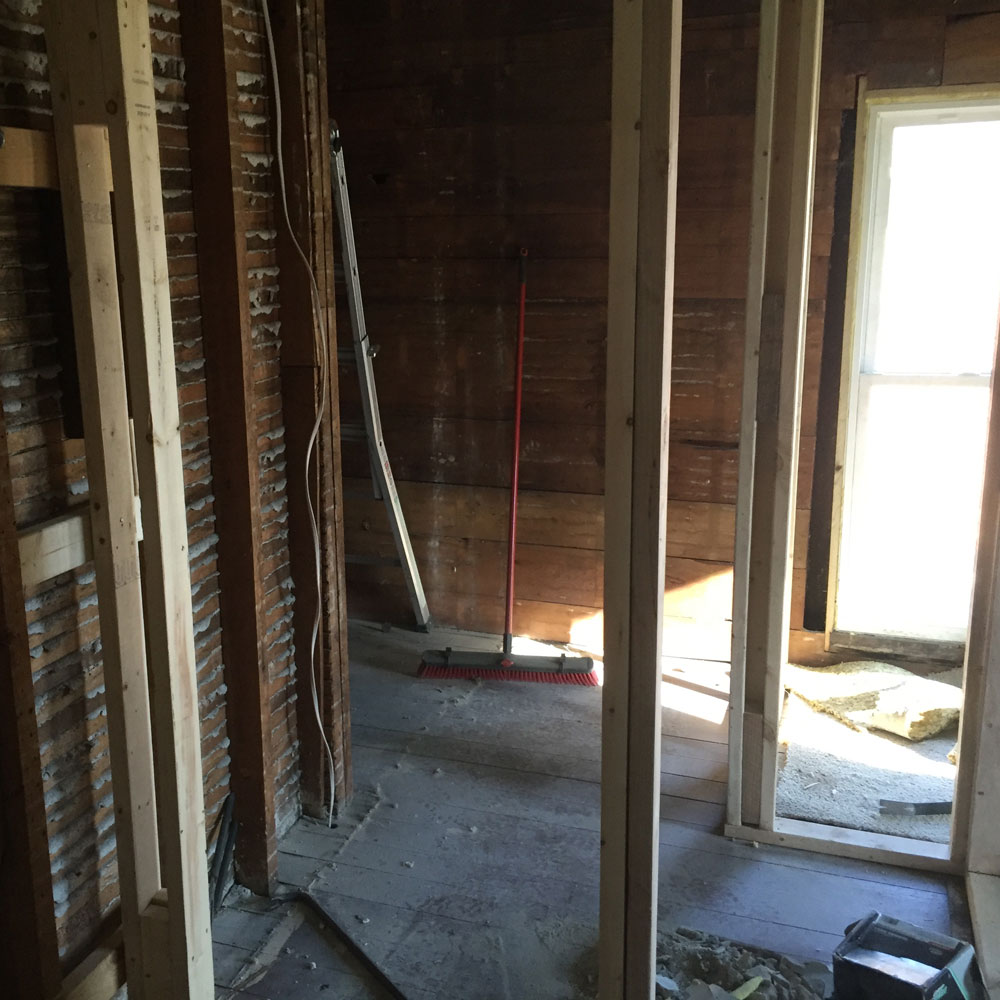 The framing for the new 2F bathroom, where the small bedroom's closet used to be. This framing happened in the winter of 2015/16.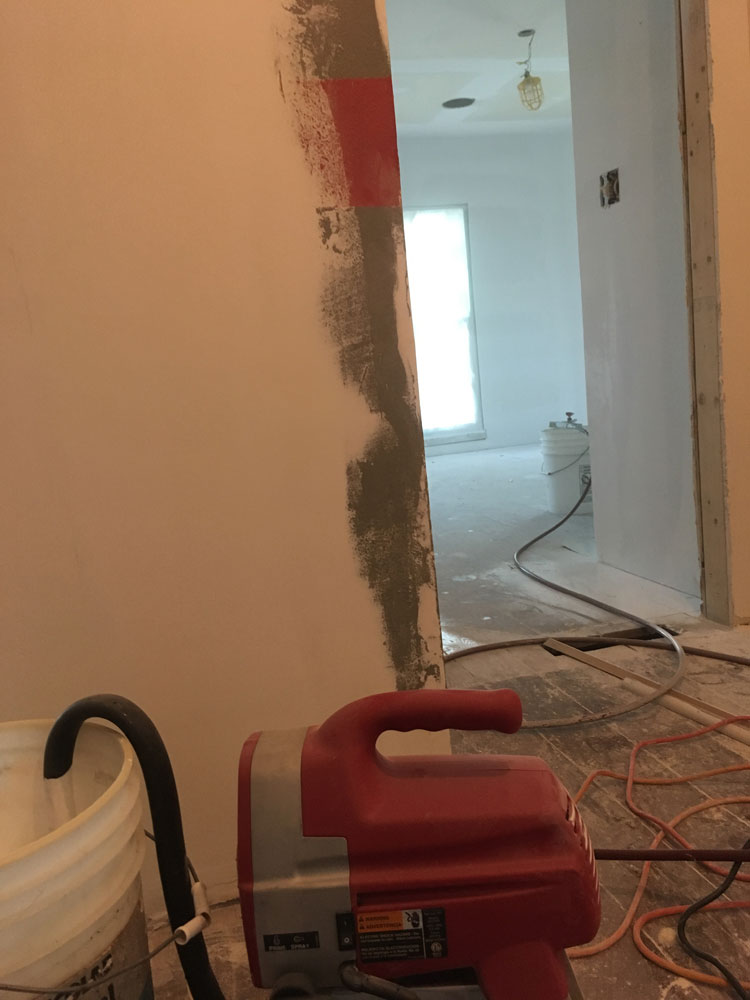 In September '17 I got a paint sprayer on the Facebook marketplace and primed all the walls upstairs.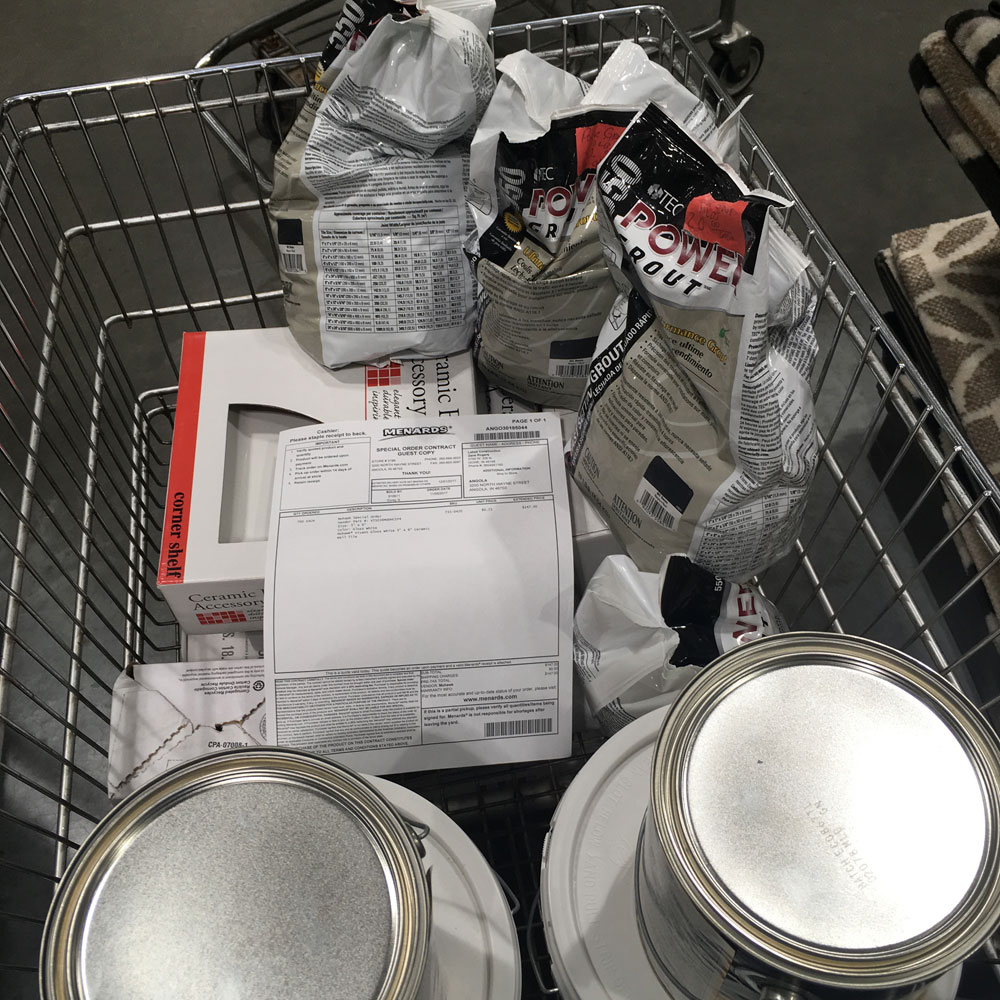 In November '17 I got tile, grout and paint for the bathroom and celings. My next post will be an update on demo/framing on the first floor.
I'm currently working on the second floor bathroom tile/trim, just a few weeks on that with luck.