The house project is on hold while some infrastructure is setup at my parent's farm. To that end, I'm applying my skills to various projects over there. This is one of them, a mobile pen for rabbits, where they can graze without escaping or tearing up the lawn/pasture, and with a sheltered area for nesting.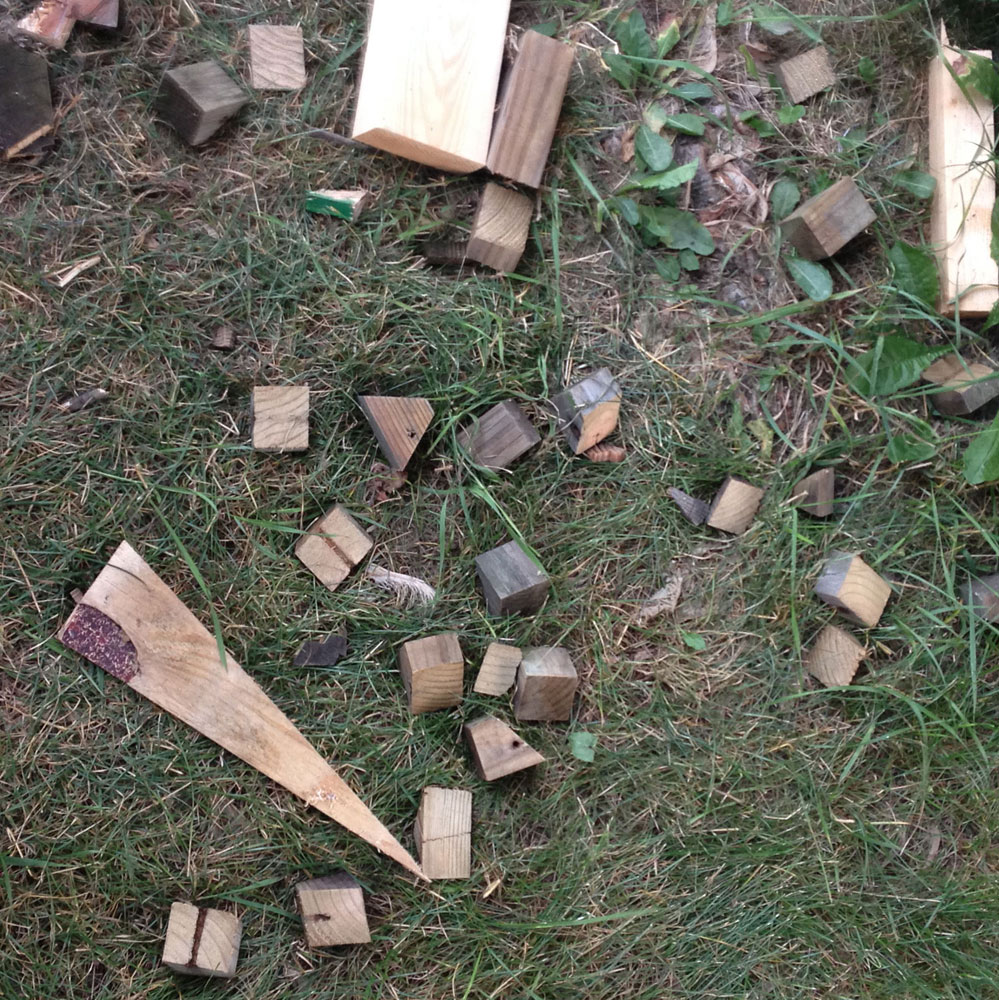 "Failing to plan is planning to fail."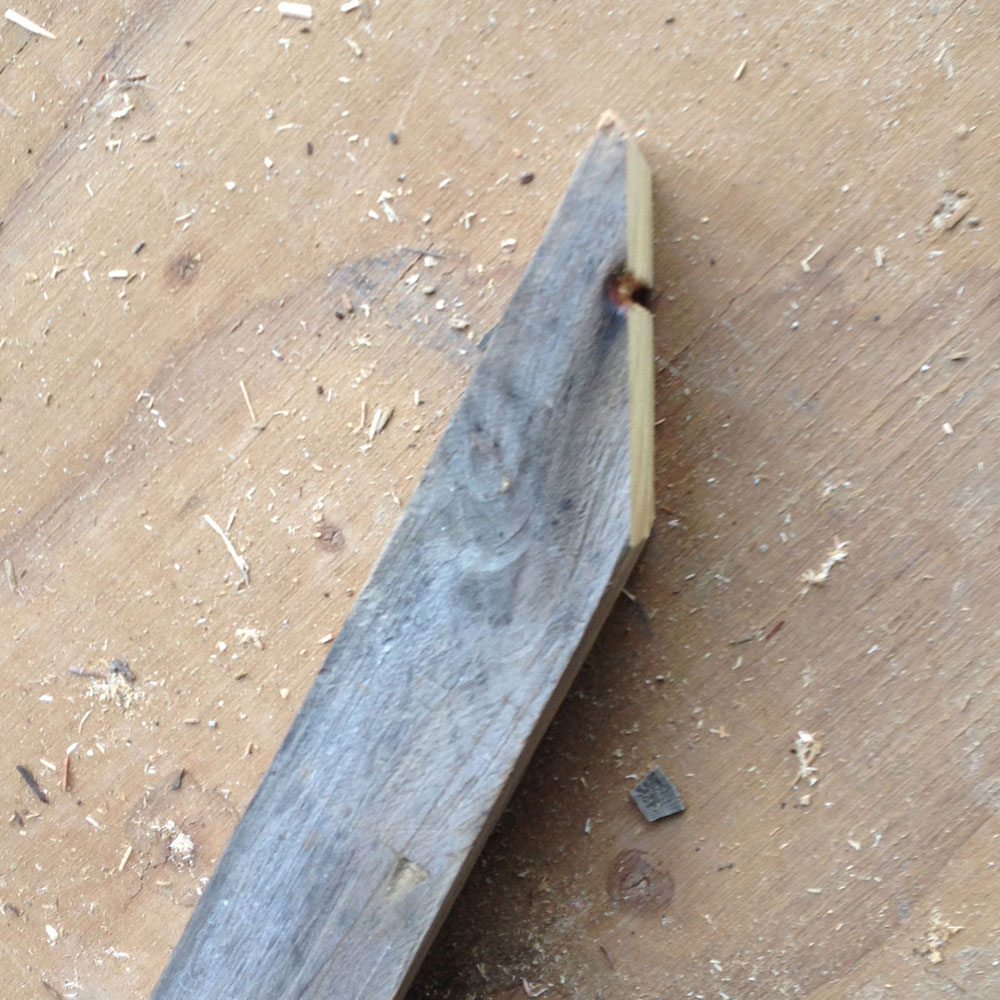 After the failure of the first design, I disassembled the alpha model and started over. This time, I knew I'd need continuous boards running down the three corners, to make the pen strong enough to be moved on a daily basis. I had to cut these new angles with a table saw, so they're a little more rough in terms of the ends, but as long as the angles and lengths are right, they still work.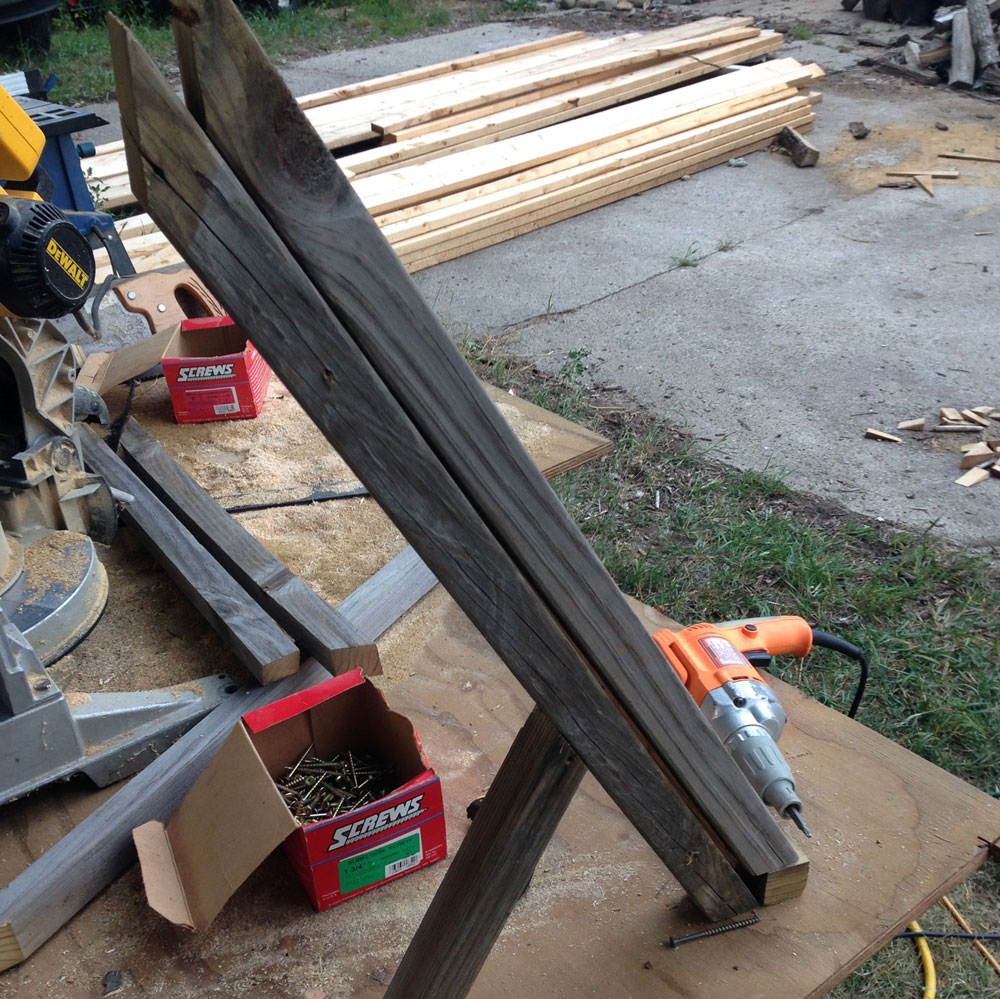 I made this jig to lean everything on while I screwed the pieces together. The corner "beams" are roughly square, ripped down from a long piece of treated 2x6 like the trapezoid pieces in the first version. The bottom angles are the same as before.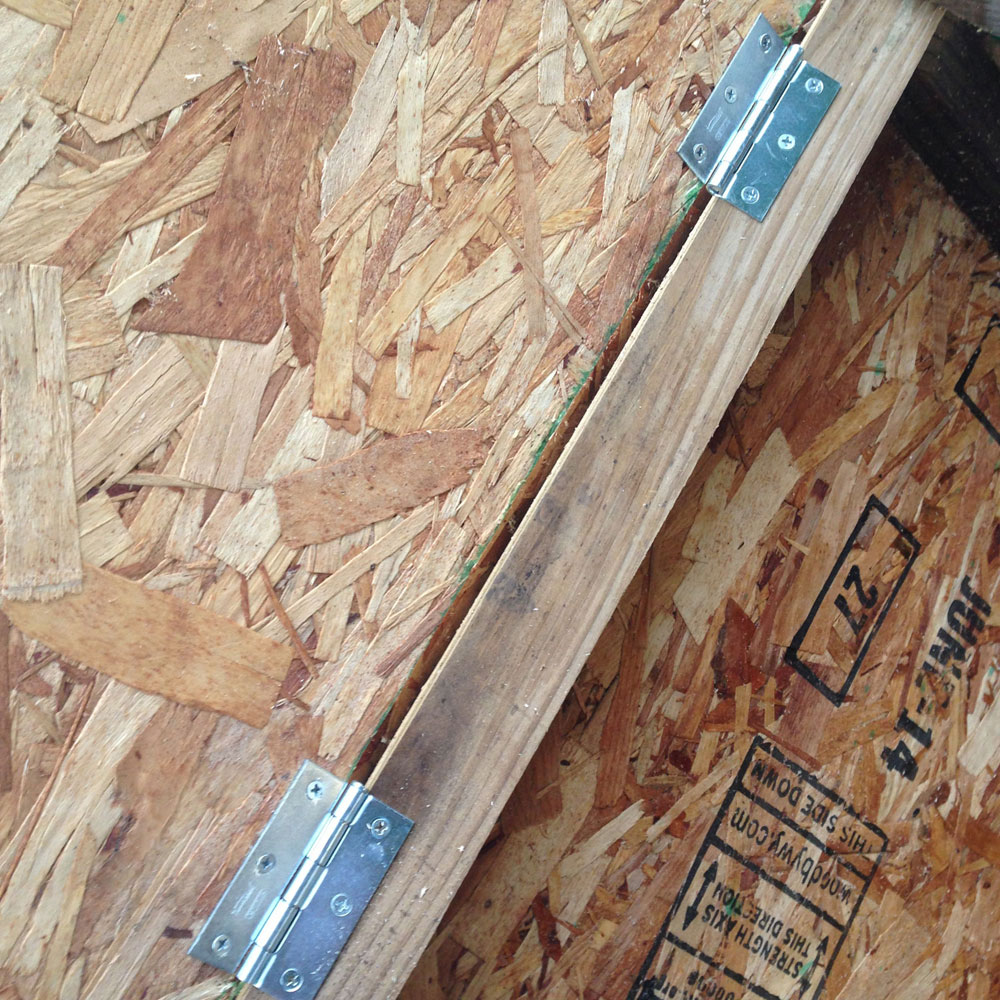 After that hinges and a door were added to the box. I had to add a thin strip on the outside for the screws to go into, they were just a bit longer than the thickness of the plywood.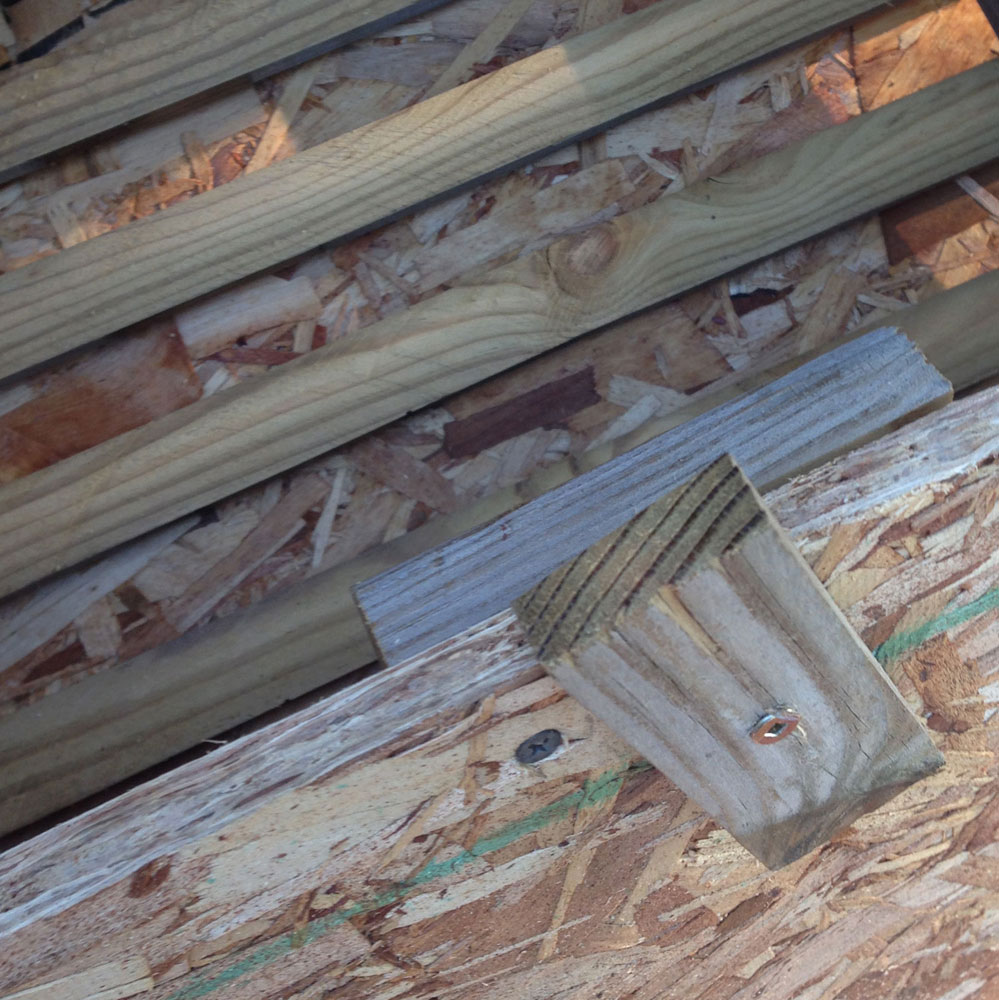 Then made a basic latch to keep the door down. The back piece is screwed in place and the front one moves. You can also see a thin piece of plywood I made for the inside that we ended up not using.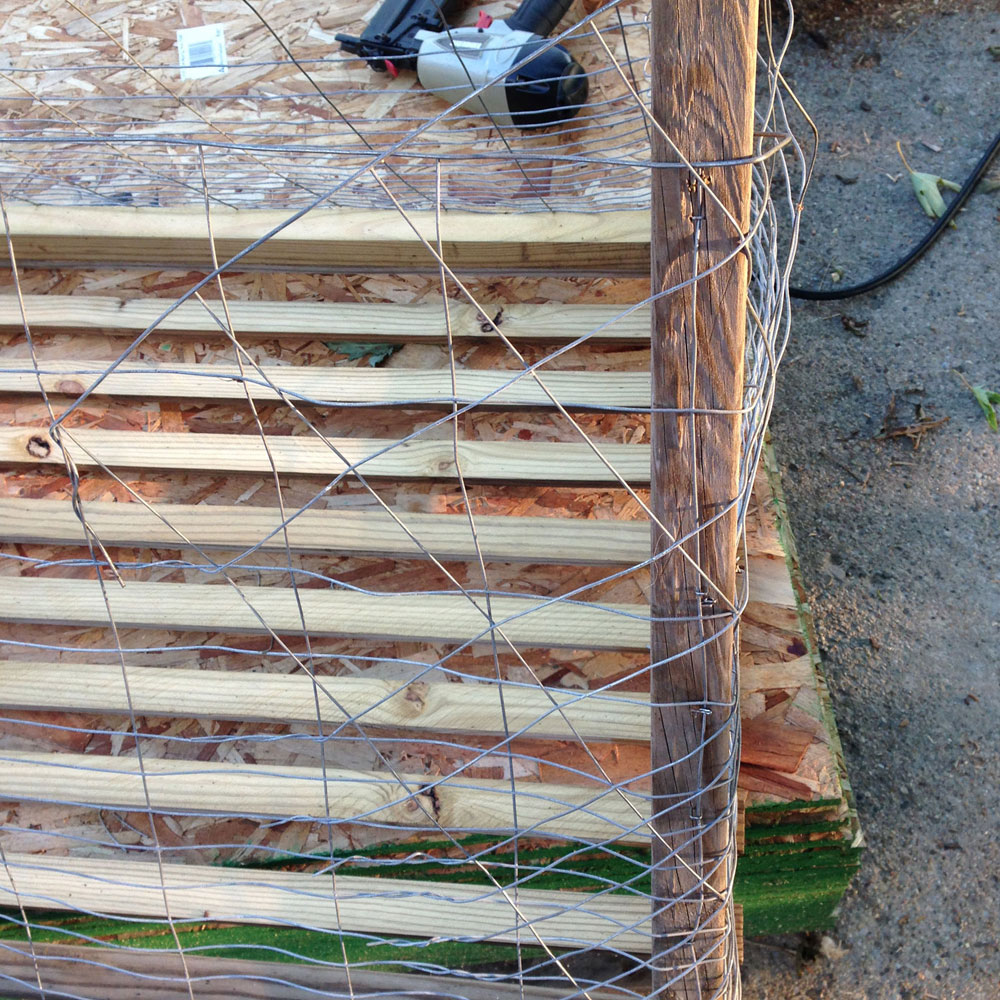 The bottom is another piece of 2x6 that I ripped down into about 1/2 inch strips and screwed to the bottom of the frame, using one of the strips as a spacer. The idea for that is to allow the rabbits enough access to the grass but not allow them to fall or dig through, and the full-length strips act as skis to make it easy to slide on the ground.
Then the sides were covered with cage wire with an air staple gun.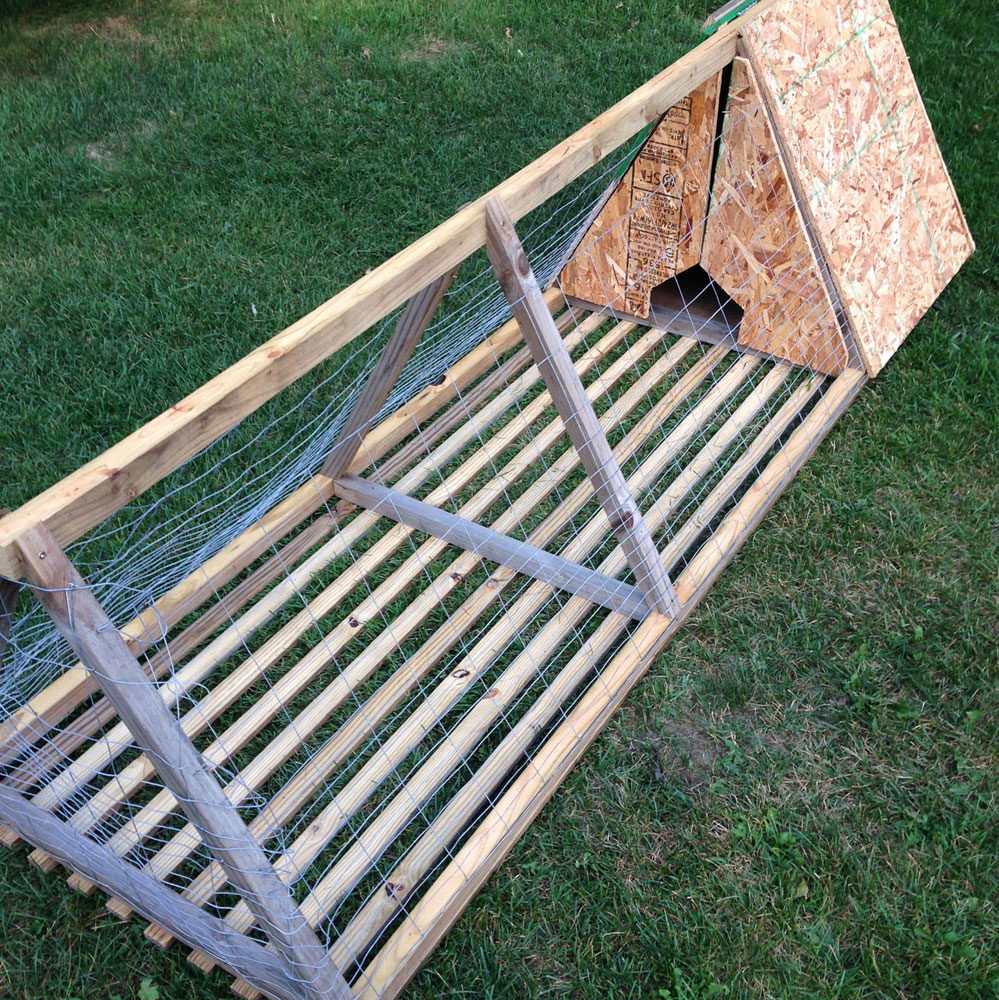 And the finished product. Due to an unexpected arrival of bunnies it got put into use immediately and a second model make just a few days later.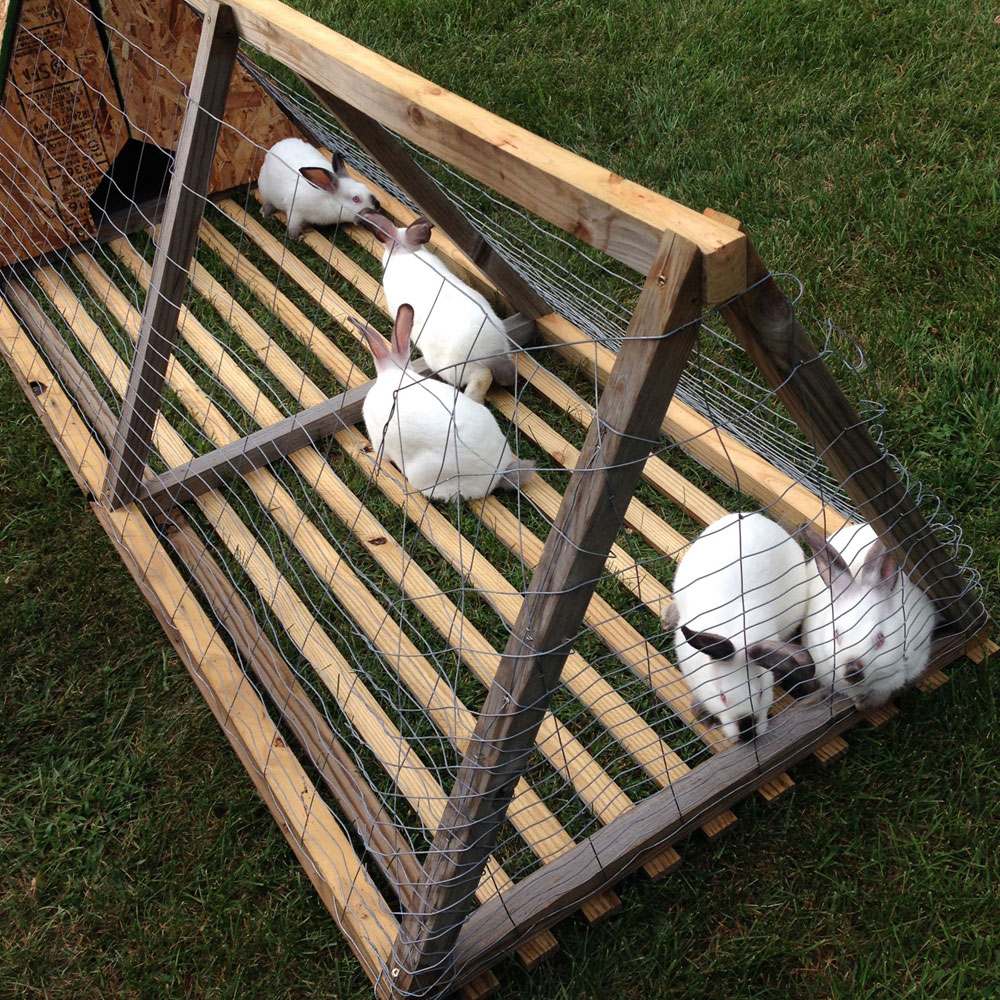 Anybunny want some rabbits?