Between Fall 2016 and Spring 2017, we demoed most of the plaster walls on the first floor, put in new walls and leveled some of the ceilings and floors.
On the first floor our plan is to open up the hall and stairway bottom landing by moving the bathroom door. We're also opening up the wall between the kitchen and dining room, converting the office into a guest bedroom, and adding a coat closet and pantry to the kitchen/entry room, making the entire space part of the kitchen.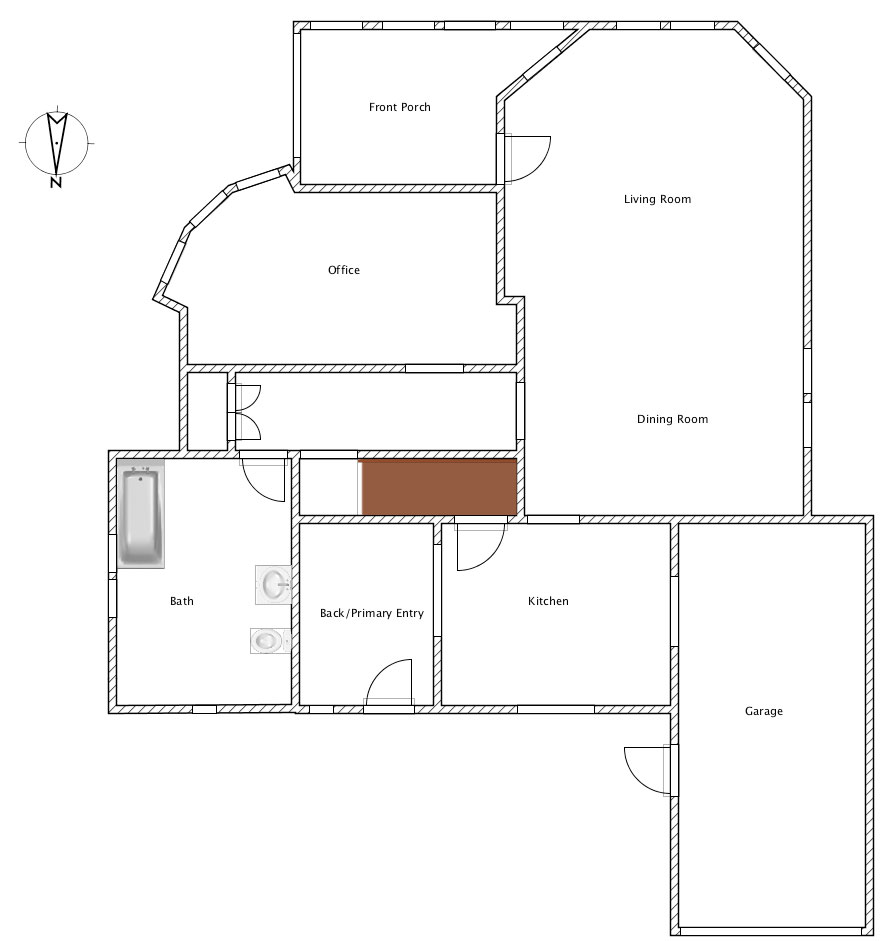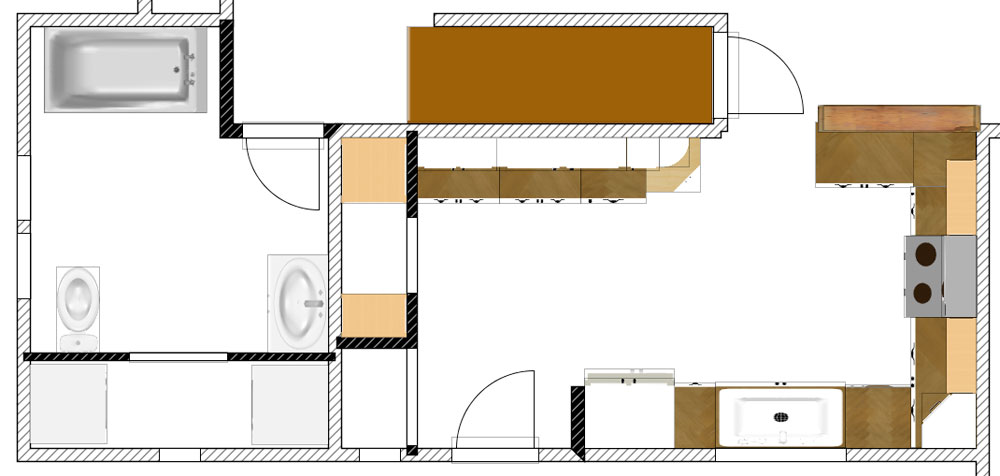 In the bathroom we're moving the door, and adding a separate space for laundry machines. In the kitchen we're removing the wall between kitchen and entry room, adding a pantry and coat closet, opening the space into the dining room and adding bar seating, and moving the basement door out of the kitchen.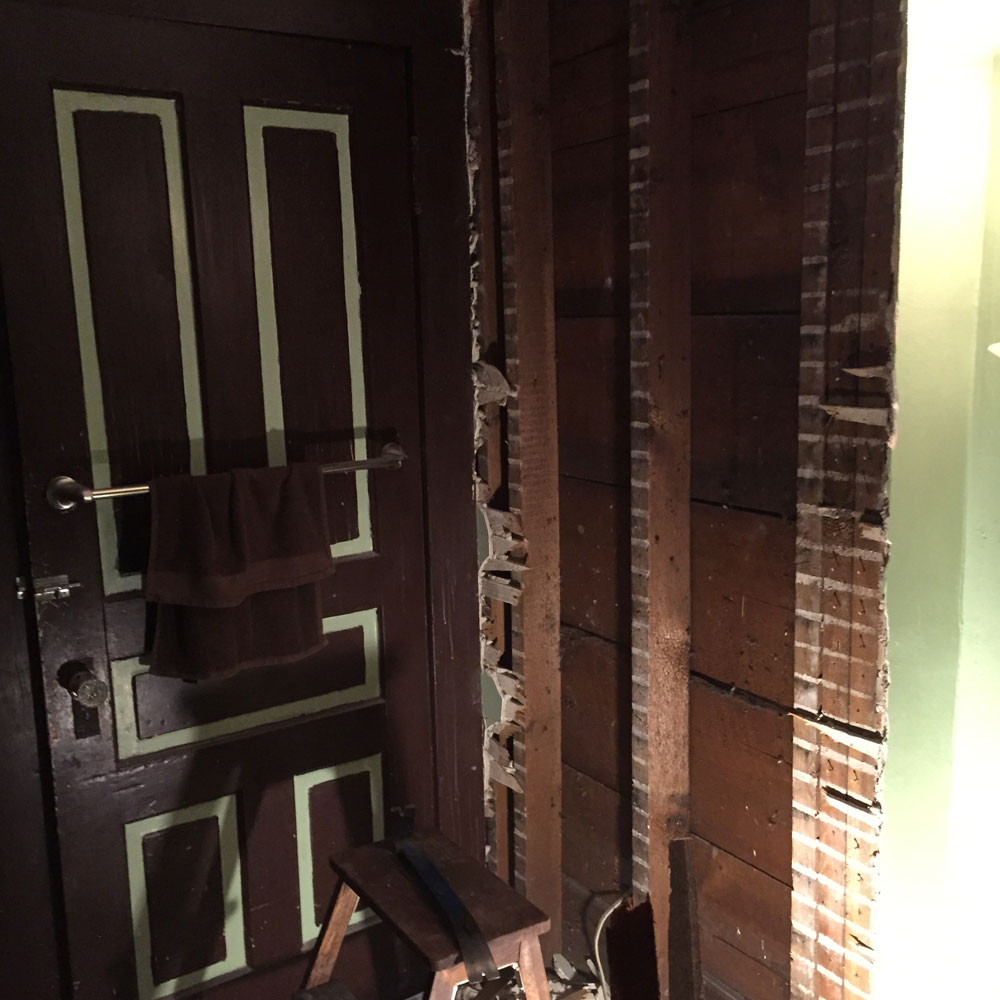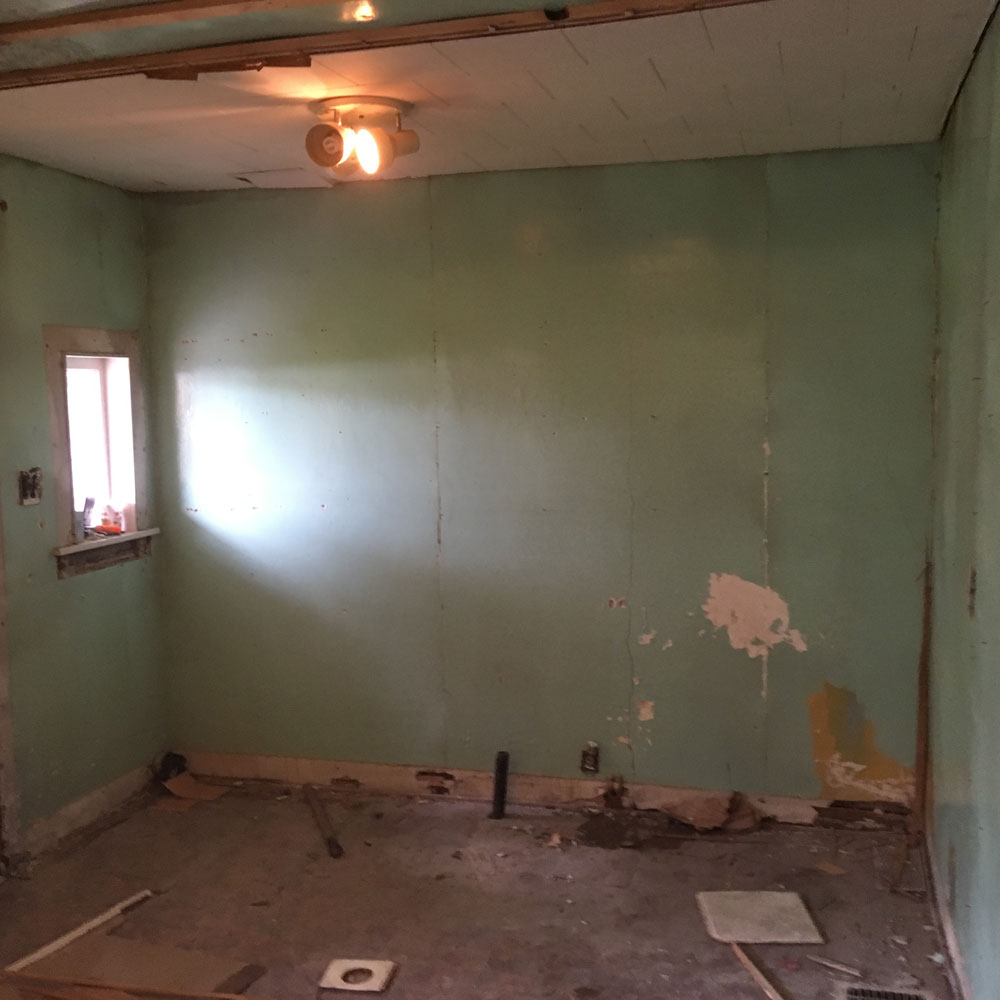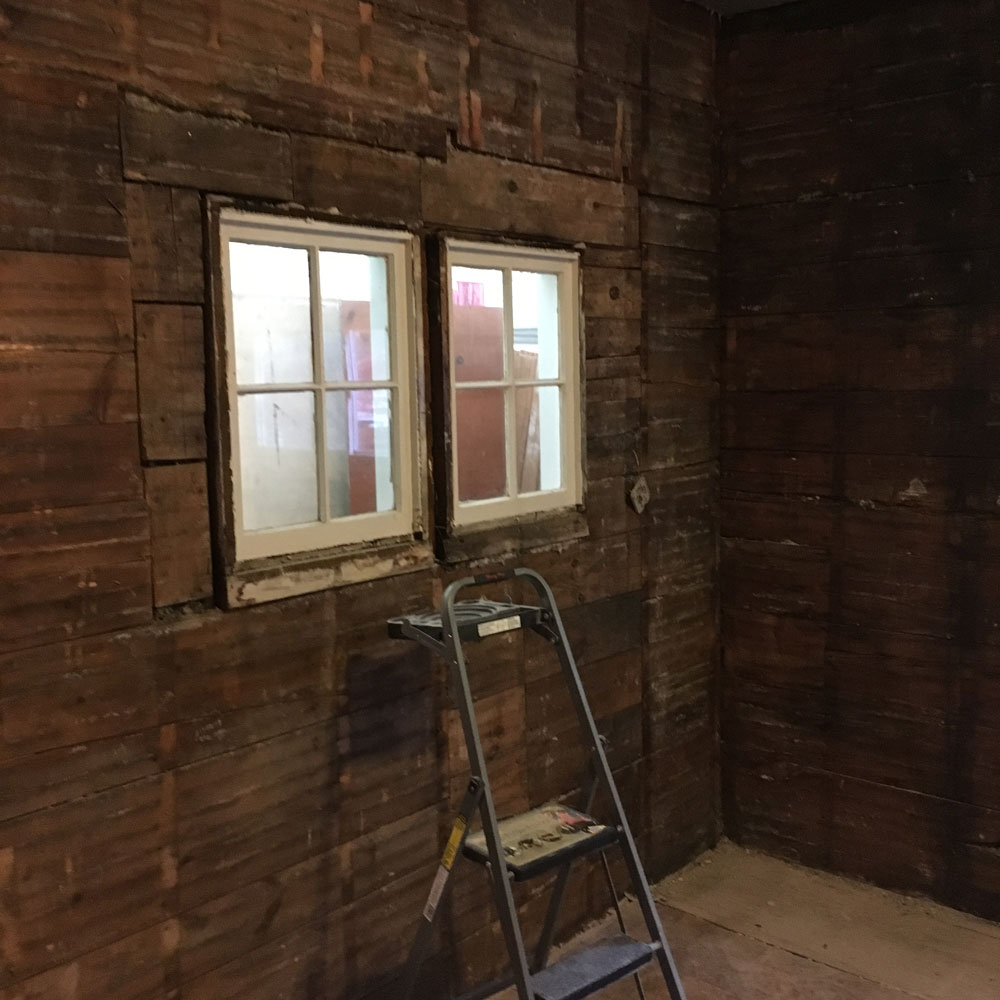 The kitchen had these two windows, on hinges, that open into the garage. We've pulled them out and covered them with drywall.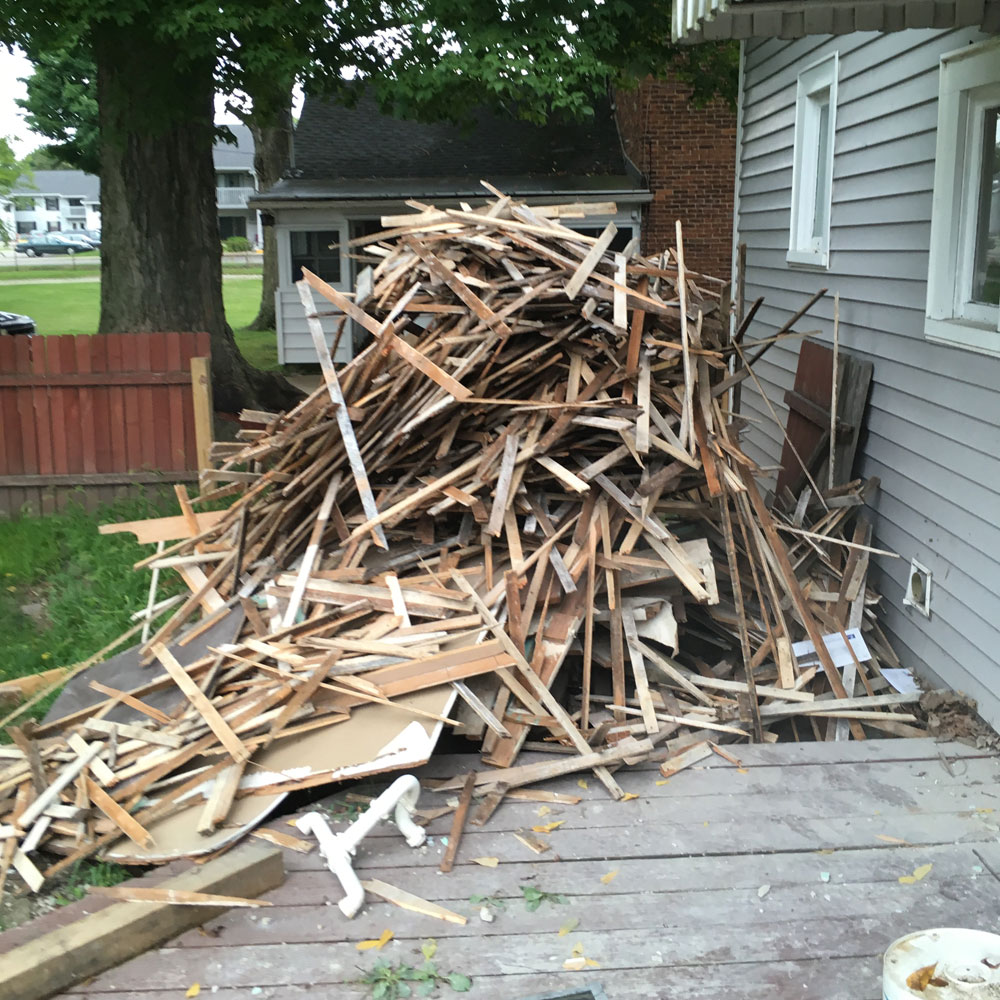 We created quite a bit of debris.
At this point the kitchen has been fully drywalled and primed. We've put it on hold while we repair some drywall issues on the second floor, and are prioritizing the second floor bathroom, which should be functional in a few weeks.