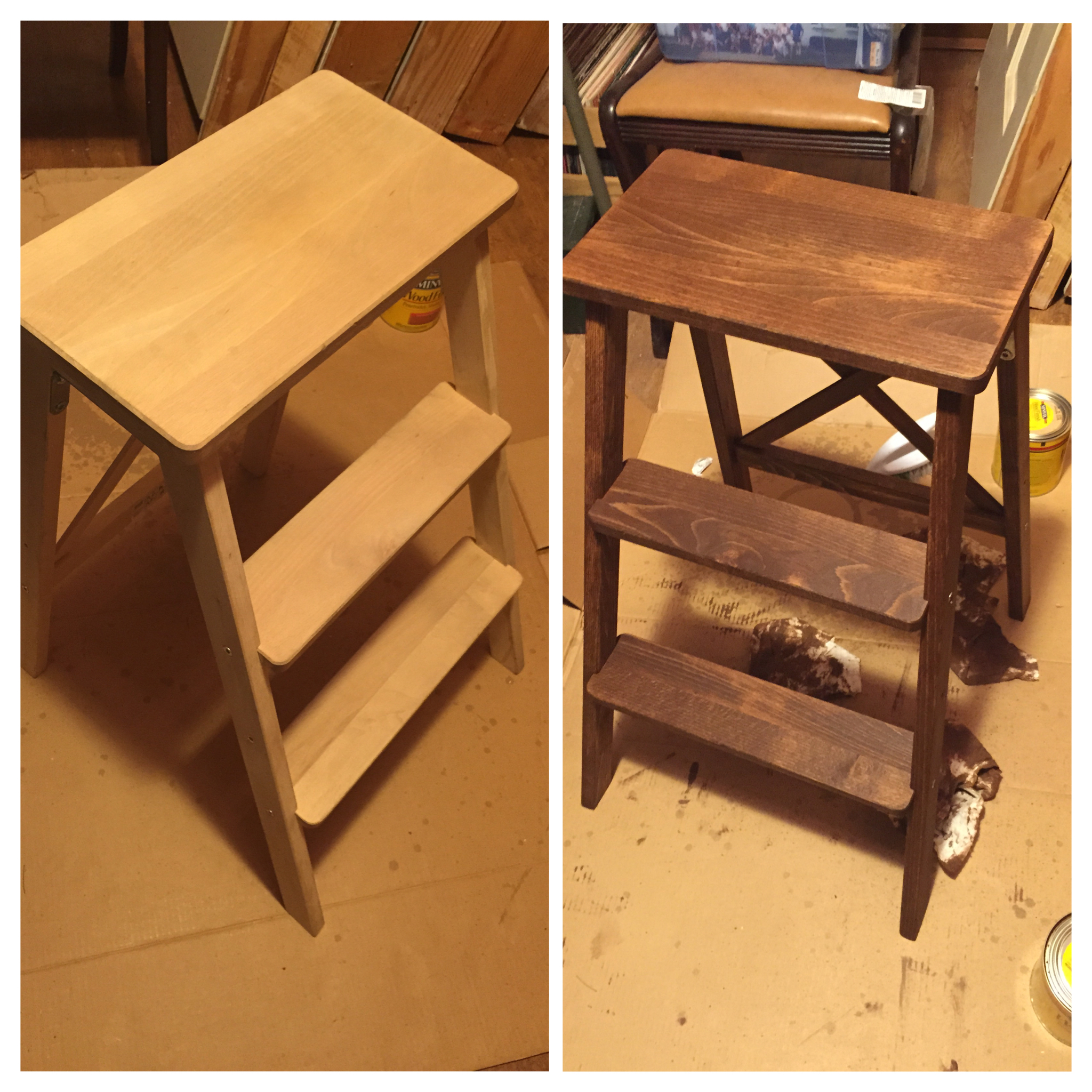 Today's post covers a couple of IKEA projects I did back in December. Just a little step-by-step, and nothing super fancy just some stain and paint.
This is my first time buying and using furniture from IKEA, and while it's relatively small and minor stuff, I appreciate that it's made from real wood, giving it so much potential.
---
The first project is a Bekväm Step Ladder I bought in the scratch and dent section of IKEA for around $25. It was already assembled so I used an allen wrench to remove the metal cross brace and stained it a dark walnut. I actually beat it up a little first in my best Adam Savage impersonation, but the stain covered up all those dings and scratches, and it ended up almost looking like fine furniture.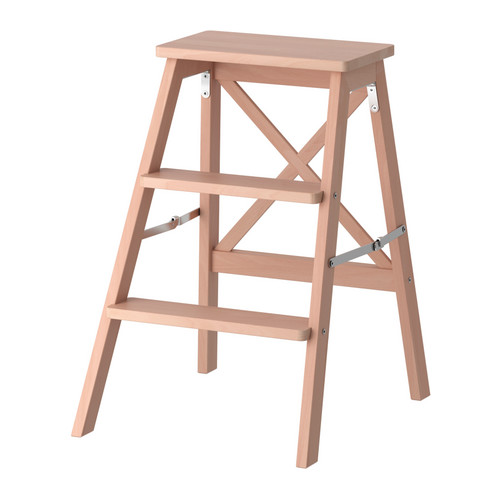 Maybe after using it awhile on this house remodel, it will look like a ladder someone actually uses.
---
The second project is a pair of Bekväm Step Stools that my sister and I each bought. I volunteered to "finish" them both, since I was already doing mine and duplicating the setup and materials would be excessive.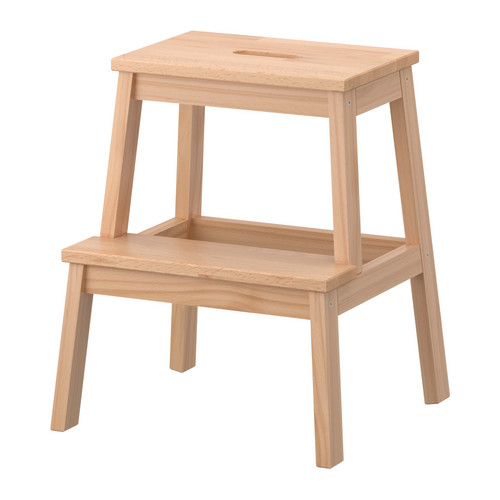 Here is the original image from IKEA. I laid out all the side and support pieces, keeping track of tops and exposed sides, and painted them white. Just a standard interior latex my parents had leftover from another project.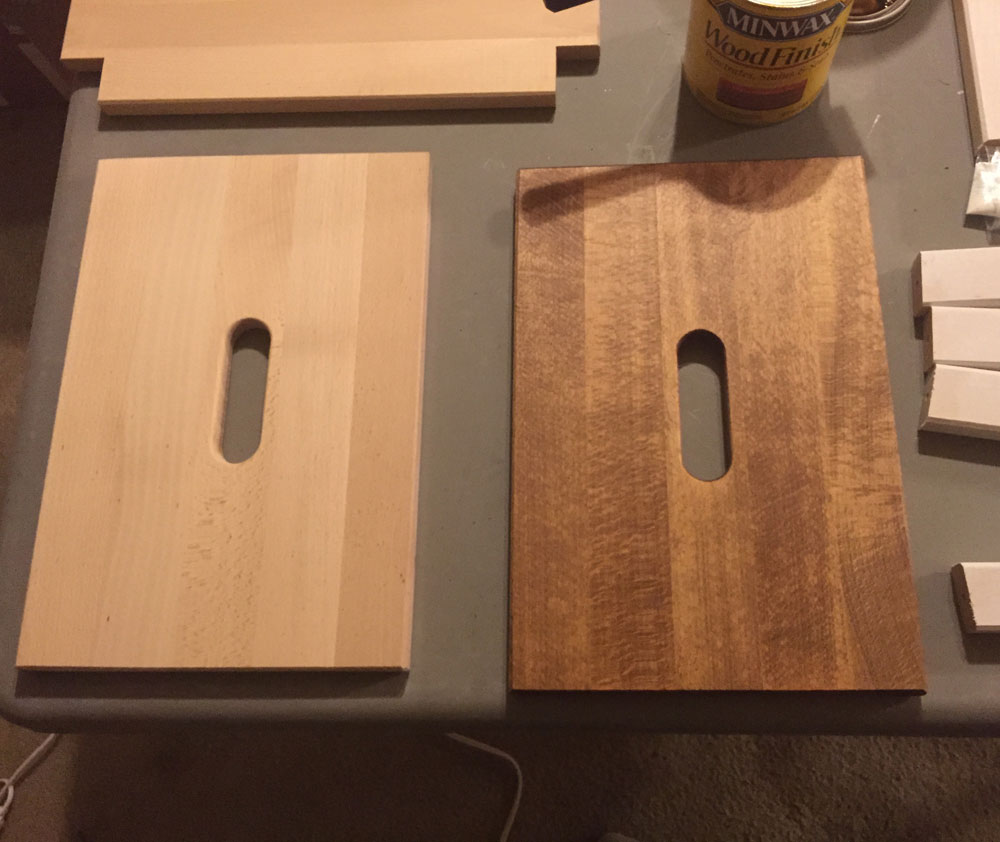 Then for the steps I used the same dark stain from the stepladder, with a light sanding first to make sure it didn't go quite as dark.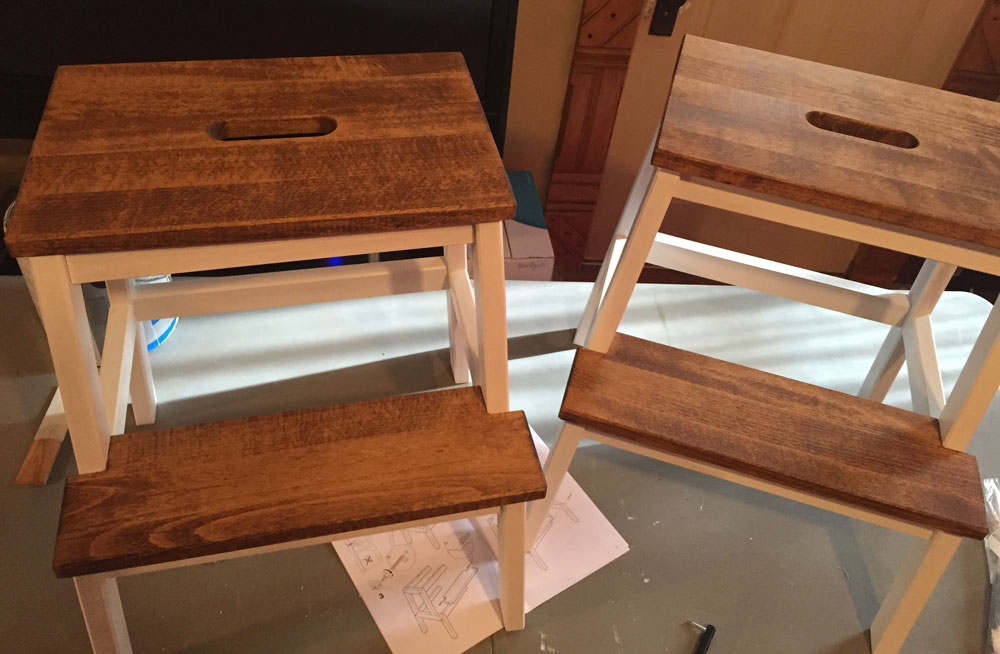 After that I simply followed the assembly instructions.
People have done all kinds of fancy artistic stuff with these step stools, but I'm really happy with the way this simple finishing turned out.