Possible wild goose chase today. While comparing and evalutating options for the second floor, we discovered that almost all the closet door knobs are missing.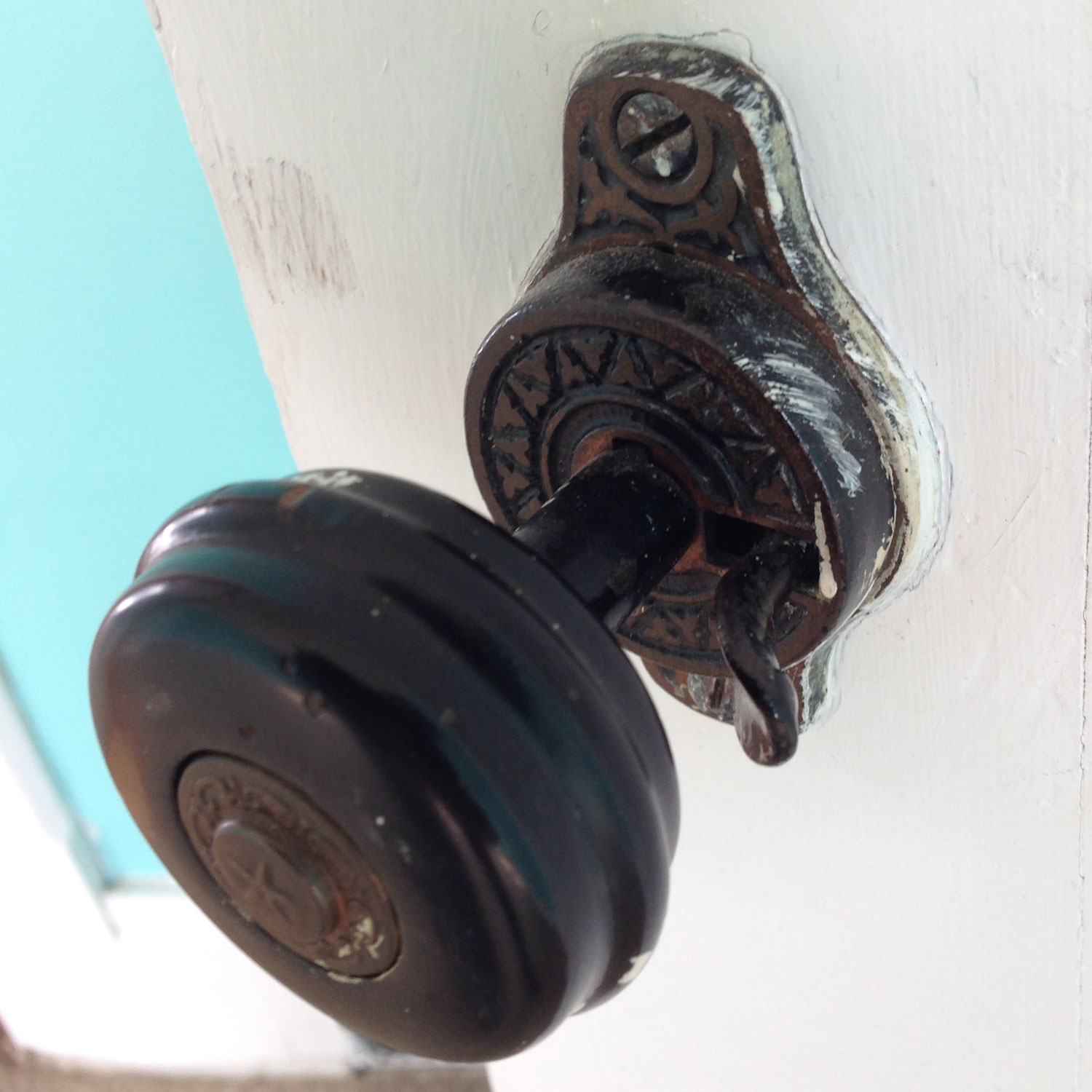 Only the knobs themselves are missing, the hardware inside the door with the catch and all is still there. These are a style I've never seen either, where the knob itself does not turn, but has a trigger on the side of the handle that activates the catch to open the door.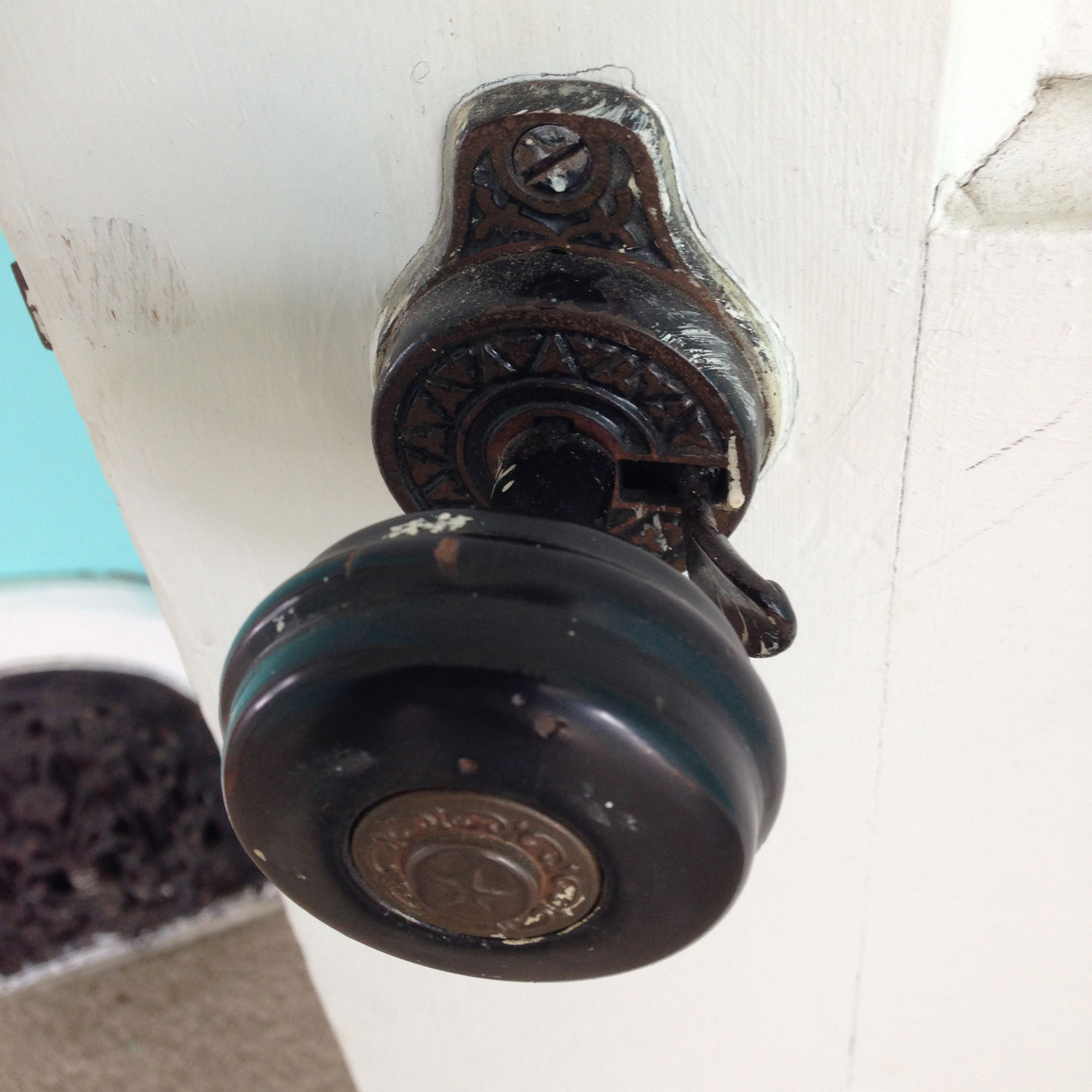 Presumably the previous occupants harvested them before they left, and I'm attempting to find a similar style to replace them. If anyone knows even what this style of knob is called please let me know, as my google searches have come up dry.