Dad and I went over this morning to reassemble the "trap" on the bathroom sink, and rewire the electric circuit that runs under the kitchen sink.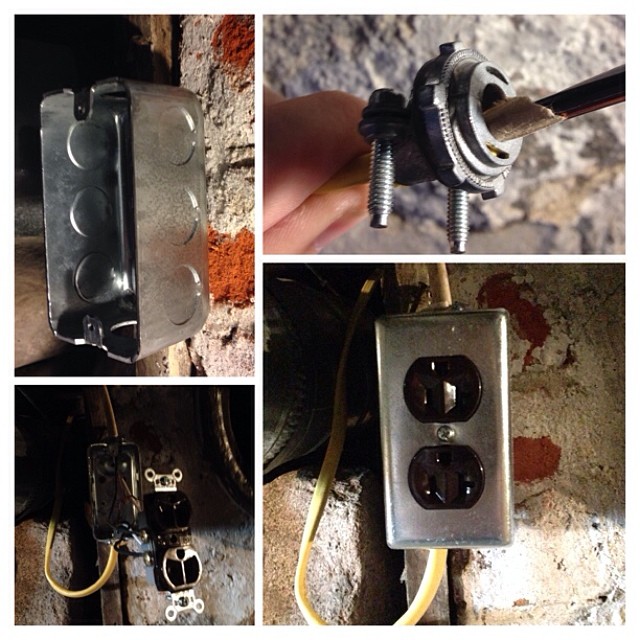 The wiring running into the outlet under the kitchen sink, for the dishwasher, was nearly bare on the neutral wire. We even saw a place where the hot had tried to weld to the ground. Awesome. At least the outlet was a GFI.
We bought spools of romex wire, and ran a new outlet in the basement, along the line for that circuit, which is pictured above, then ran new wire to the outlet under the sink. I got to wire up the basement outlet, though I had the basics already.
We also brainstormed the second floor and have a rough plan, I hope to have photos and a description of that soon.